You must allow cookies and JavaScript for a proper shopping experience.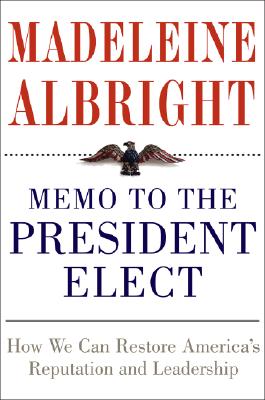 Price: $4.00 $2.00
Publisher: HarperAudio : January 2008
Seller ID: 72027
ISBN-13: 9780061452710
Binding: Audio CD
Condition: Used - Very Good
---
The next president, whether Democrat or Republican, will face the daunting task of repairing America's core relationships and tarnished credibility after the damage caused during the past seven years. In Memo to the President Elect, former secretary of state and bestselling author Madeleine Albright offers provocative ideas about how to confront the striking array of challenges that the next commander-in-chief will face and how to return America to its rightful role as a source of inspiration across the globe.Much more than a set of policy prescriptions, Secretary Albright's writing blends les...
View More...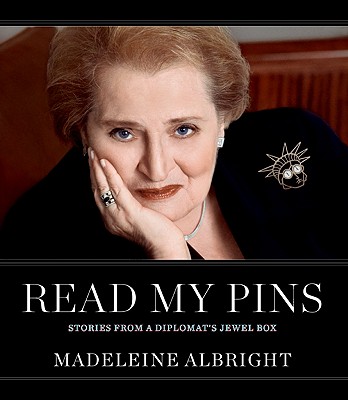 Price: $5.00
Publisher: Harper : September 2009
Seller ID: 79785
ISBN-13: 9780060899189
Binding: Hardcover
Condition: Used - Like New
---
New from
New York Times
bestselling author and former secretary of state Madeleine Albright,
Read My Pins
is a story and celebration of how one woman's jewelry collection was used to make diplomatic history. Exploring the use of the pin or brooch as a means of personal and diplomatic expression and featuring a gallery of fascinating photographs, this unique, intimate, and revealing biography offers a whole new side of Secretary Albright, one of our most beloved public servants.
View More...